Relax and pamper yourself at our beauty and treatment salon at Ashby Woulds Spa in the heart of the National Forest in Derbyshire. Our friendly qualified staff offer a variety of exclusive spa treatments for men and women. The spa is also open to non residents.
Spa Vouchers, Gift packs & retail products are available from the Spa. Enquiries welcome on 07444 758429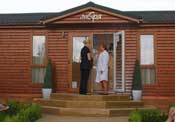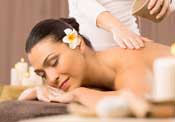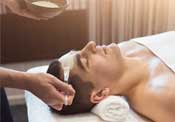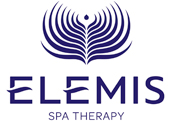 Spa & Beauty Treatments
ELEMIS FACIAL
Our spa facial is designed to suit your skins needs, treating all skin types and concerns including stress, hydration, skin balancing and dryness. Your facial commences with skin analysis, warm Pinda welcome touch and inhalation of oils relax your mind and body. Followed by deep cleanse, exfoliation, application of serums and creams are then massaged in the face, neck and décolleté area. A mask is then applied to target and treat your skins needs, followed with a scalp massage and complete with, moisturisers and awakening protocol.
Superfood Pro-Radiance Facial
55 mins – £55
A nutritional boost to pack skin with energising and detoxifying actives.
Pro Collagen Age Defy Facial
55mins – £55
Tackle fine lines and wrinkles with the age-defying benefits of Padina Pavonica and Red Coral.
Sensitive Skin Shooter
55minutes – £55
A soothing massage to reduce the appearance of redness and protect against daily stresses.
Blemish Control
A deep cleansing facial that detoxifies and repairs damaged tissue. 55mins – £55
Body Treatments
Full Body Massage
50 min-£45
Traditional relaxing massage. This massage leaves your body and mind re-energised and feeling fresh.
Well-being Massage
50 mins – £50
ELEMIS aromatherapy massage uses a blend of individually chosen oils.
Hot Stone Massage
50 mins – £50
A therapeutic full body massage using aromatherapy oils and warm volcanic stones.
Free Style Deep Tissue with aromatic oil
50 mins – £60
The flowing massage works deeper into the tension, encouraging optimum circulation.
Indian Head Massage
40mins – £35
This is a massage that is aimed completely at the upper body from mid back to incorporate the upper arms, neck, scalp, and face. It can be greatly beneficial for those that are working at computers or over workstations, migraine sufferers, tension headaches and even sinus congestion.
Winter Warmer
50 mins – £50
Treat yourself to a Hot Stone Back Massage for 25 minutes, then snugly up in a lovely warm blanket on a heated bed and have a warming Indian Head Massage for 25 minutes with a warming blend of aromatherapy oils
Body Elements Back ,Scalp & Face
40 mins – £45
A traditional massage' combined with Basalt and Onyx semi-precious stones. Take refuge with our elements massage, combining traditional 'hands on' massage with Pindas, Basalt and Onyx stones, reflex points and muscular areas prone to tension. This therapy will leave your mind, body and soul balanced and -harmonised.
Mediterranee Warm Candle Massage
55 mins-£ 65
A warming and nourishing full body massage. Choose one of our Mediterranean inspired massage candles which will be burned while you enjoy a relaxing: poured over the body for a prolonged body massage, using deep and soothing movements. The warm oil from the candle is then ease tension whilst natural antioxidants will hydrate and nourish the skin.
Hopi Ear Candle
25 mins- £30
Our-Relaxing Hopi Ear Candle works like a chimney by drawing impurities to the surface, where they can be gently removed. Beneficial to sinus and migraine sufferers and those who travel a lot. Suitable for pregnancy.
Energising Leg Therapy
25 mins- £35
A perfect treatment for tired, achy legs. This treatment commences with exfoliation and is followed by a massage to the legs. It finishes with a touch of refreshing gel, leaving you radiant and walking on air.
S I G N AT U R E SPA R I T U A L S
50 mins – £55
Choose two of our luxurious 25-minute spa treatment
Boutique facial
Collagen Boost Tim Expert Eye Treatment
Neck and Scalp Massage
Free Style Back Massage
ELEMIS Full Body Frangipani Scrub
Energizing Leg Therapy
Hopi ear candling
Our luxurious 25 minute spa treatments for just £30 add hot stone for £10 extra
Revitalising ritual with ELEMIS
A refreshing full body exfoliation followed by a therapeutic back massage to soothe tension and leave you relaxed and revived.
Rebalancing ritual with ELEMIS
Restore equilibrium and peace of mind with this unique combination of a personalised facial and soothing foot massage
Earth Detoxifying
Body cleanser, which includes a cleansing back treatment and our energising leg treatment.
Relaxing face and back ritual with ELEMIS
A gentle exfoliation and relaxing Deep Tissue back massage, with a face and scalp massage, to melt away tension and leave skin radiant.
Little Princess and Prince Treatment
FOR CHILDREN AGED 4-16
£35
Choose two 15-minute treatments:
– Little Boutique manicure
– Little Boutique pedicure
– Little Boutique facial
Includes a fruit juice and surprise for a little chill out time to finish.
Treatments for those under the age of 18 are restricted to manicures and pedicures mini facial only and require parental consent via signature prior to the treatment.
NAIL TREATMENTS
Jessica Luxury Manicure with Prosecco
70 mins – £55
A relaxing hand exfoliation, massage and moisturise, relaxing heated mitts, cuticle care, and a nail shape. Your fingers will be finished perfectly with Jessica's great range of colour, or quick dry Phenom. The complete treatment to ensure your nails are looking ready to go!
Jessica Luxury Pedicure with Prosseco
70 mins – £55
A luxurious treatment that leaves nails, cuticles and skin feeling soft, neat and healthy, includes work on the cuticles and hard-working heels. A complete treatment and superb comfort for beautiful, lighter feeling feet. A clear or colour polish is applied at the end of this treatment.
Jessica Gel Manicure
60 mins – £50
Boutique Manicure
File & Polish
30 mins – £30
Boutique Pedicure
File & Polish
30 mins – £30
Gel removal
30 minutes – £15
Spa Clients Etiquette
ARRIVAL
We advise all of our guests come to the Spa at least 10 minutes prior to your appointments and complete our health questionnaire. Late arrival may lose you some of your precious time.
Please note, a 15-minute consultation period is required in addition to the treatment times displayed. Please ensure that you arrive on time for your treatment to allow this consultation period to take place.
Treatments for those under the age of 18 are restricted to manicures and pedicures only and require parental consent via signature prior to the treatment.
Jewellery/watches – Leaving jewellery at leisure home so personal items aren't lost in robe pockets.
Age – To comply with age restrictions (18+). Not to bring children into the quiet treatment area whilst guests are relaxing.
Mobile phones – Phones must be kept on silent and calls must be taken outside rather than in the treatment room.
Noise – Keep noise to a minimum in post treatment and spa areas.
PREGNANCY ADVICE
Pregnancy, certain medical conditions or injuries may prevent the availability of certain treatments. If you are pregnant, please notify us before your arrival, as some treatments may not be suitable for you. Treatment is not available to women over 28 weeks pregnant. Proof of pregnancy stage must be presented before any treatment.
TREATMENT ROOM OPENING TIMES
Monday: CLOSED
Tuesday: 10am – 6pm
Wednesday: 10am – 6pm
Thursday: 10am – 6pm
Friday: 10am – 6pm
Saturday: 10am – 6pm
Sunday: Pre-Booked Treatments Only
Please Call or email to Book:
Spa email: ashbywouldstreatment@yahoo.com
Spa mobile: 07444 758429